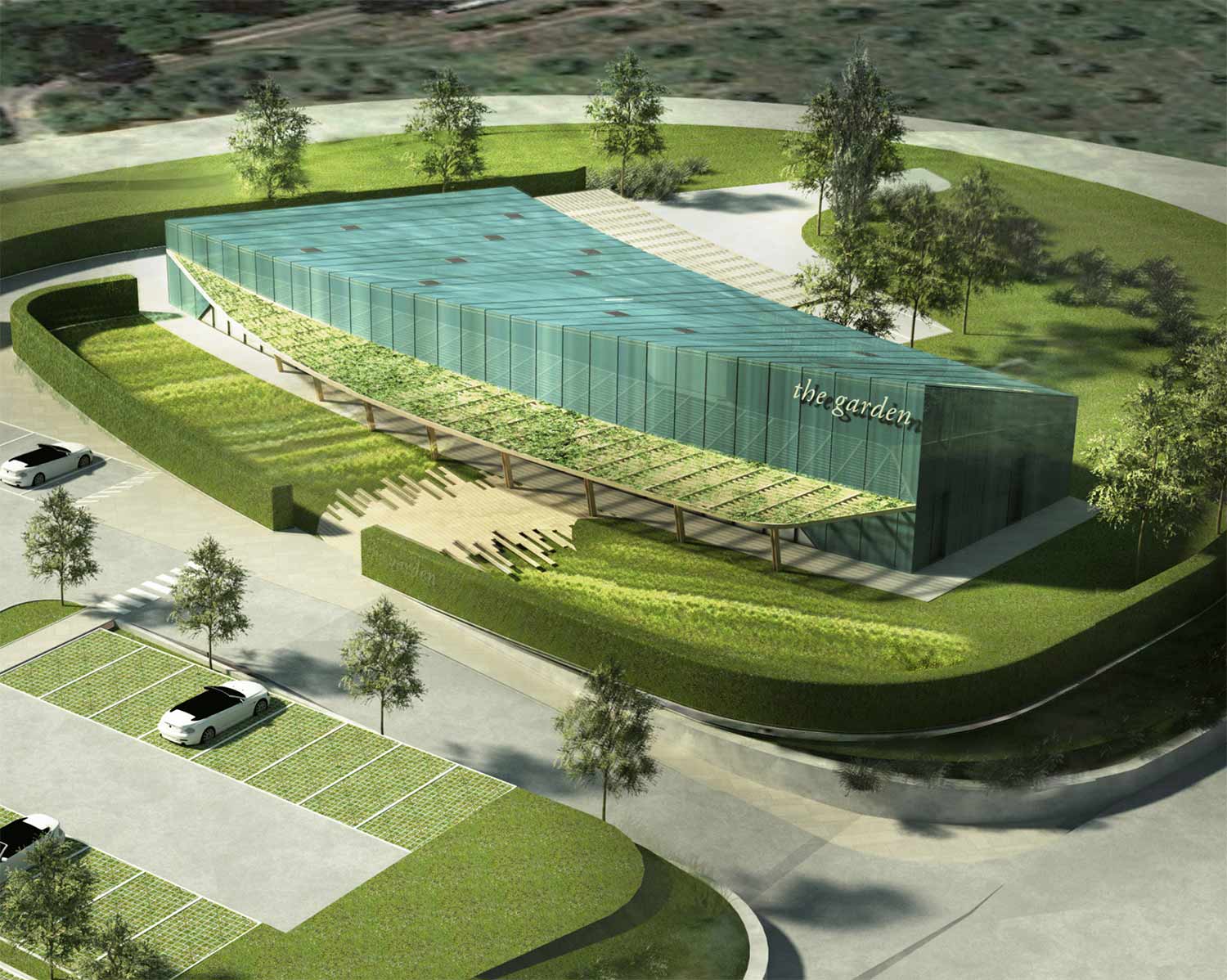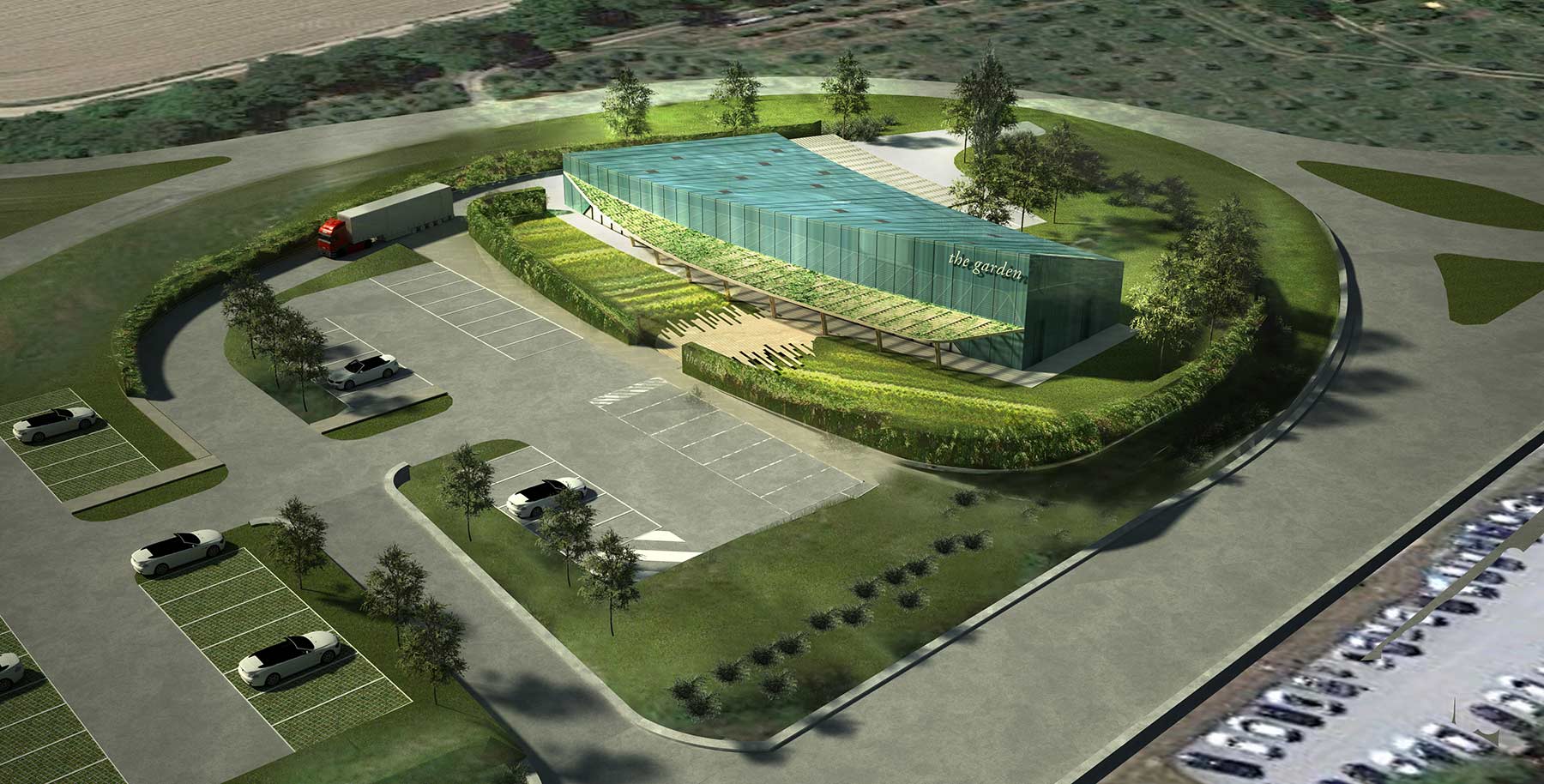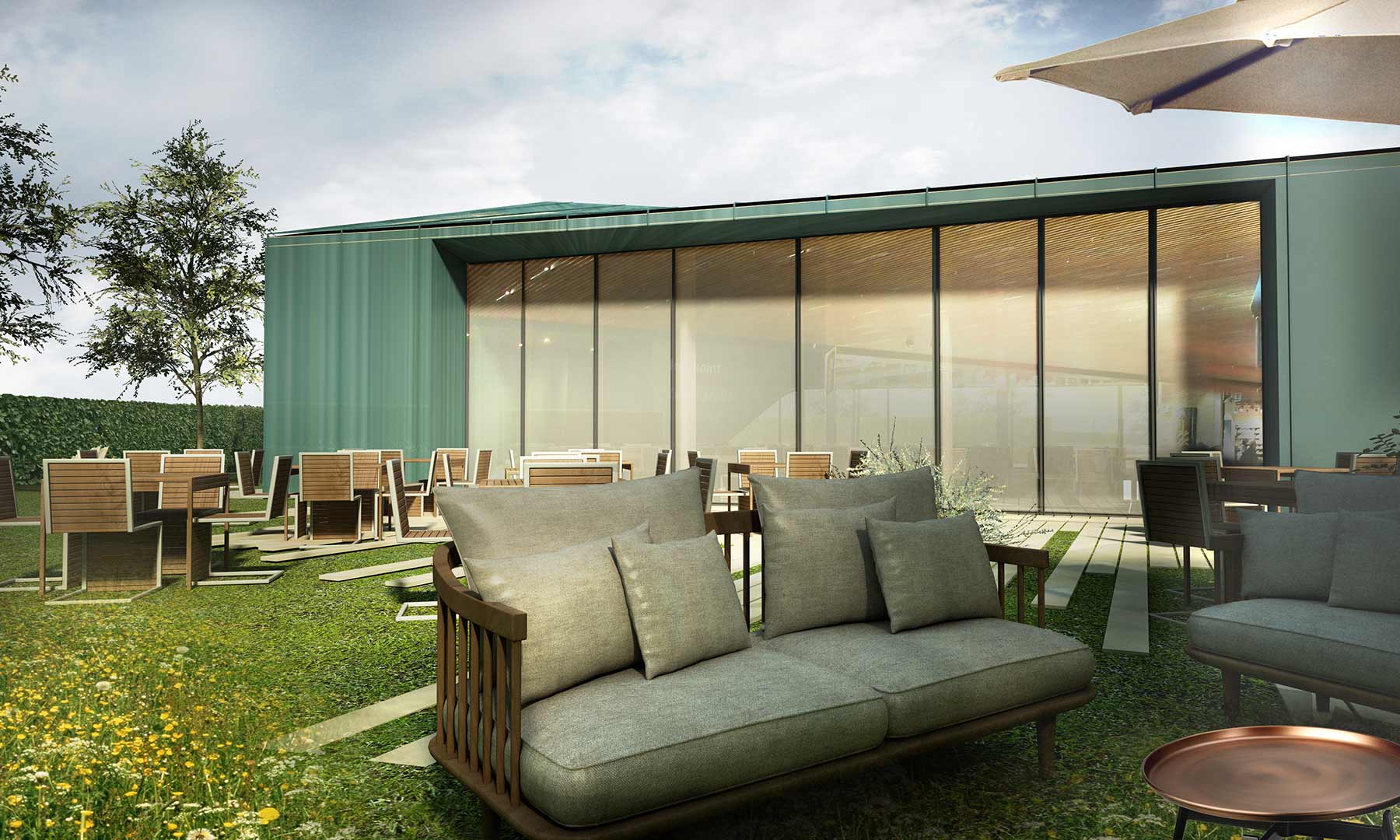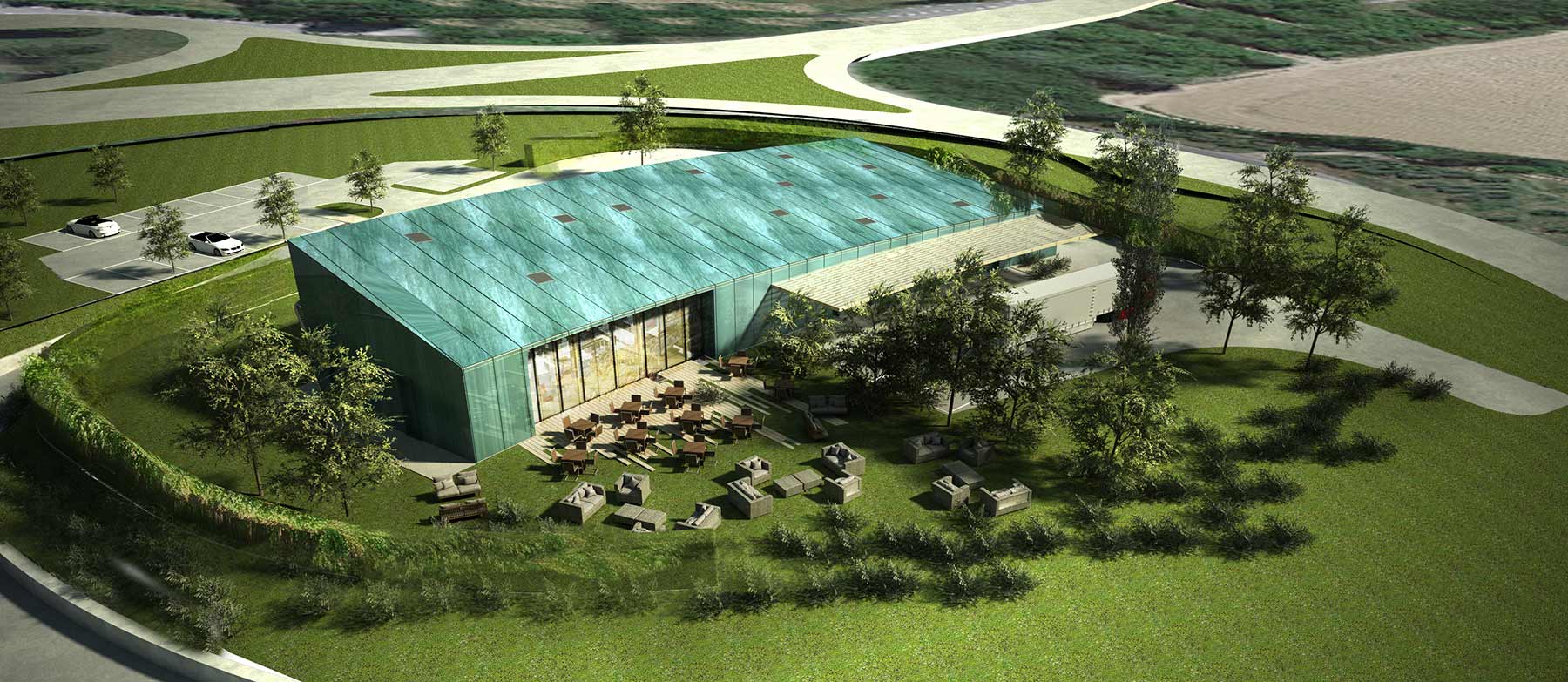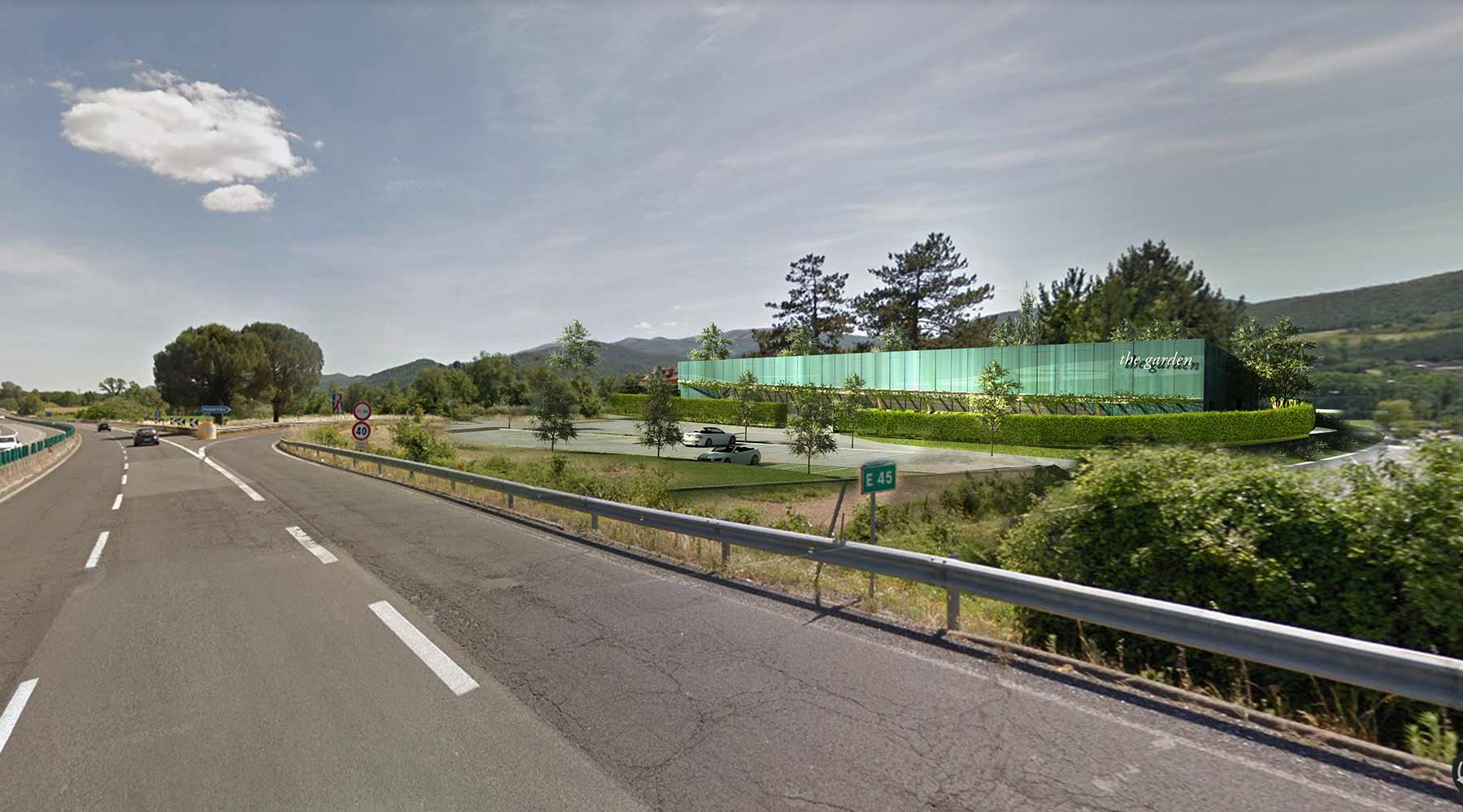 Retail and Leisure Building – Umbertide, Italy
The characteristics of the place are twofold, on the one hand the building sector is at the center of a functional junction for traffic, on the other it is in a context characterized by the passage between the industrial area of ​​Pierantonio and the rural one.
The position of absolute visibility and the presence of a piece of Umbrian agricultural territory in the background were the elements that inspired the project, in its precise desire to conform as an object halfway between construction and the world of land art.
The design references are to be found in the works of Richard Serra and in the installations of Mauro Staccioli in Volterra, works in which simple elements with a strong contemporary character stand out in the landscape.
This suggestion meant that the project conformed as a pure form covered in metal that stands out in the surrounding context.
Planimetrically the project conforms like a system of green elements that progressively separate the building and its functions (both open to the public and functional to it) from the road elements that surround it.
This approach is fundamental for two main reasons:
• allow the user to use the commercial spaces without having the feeling of actually being at a road junction
• prevent those who travel the junction from having direct visual access to the loading and unloading areas, which would lower the perceived level of the intervention.
Client
Sistema Servizi s.r.l.