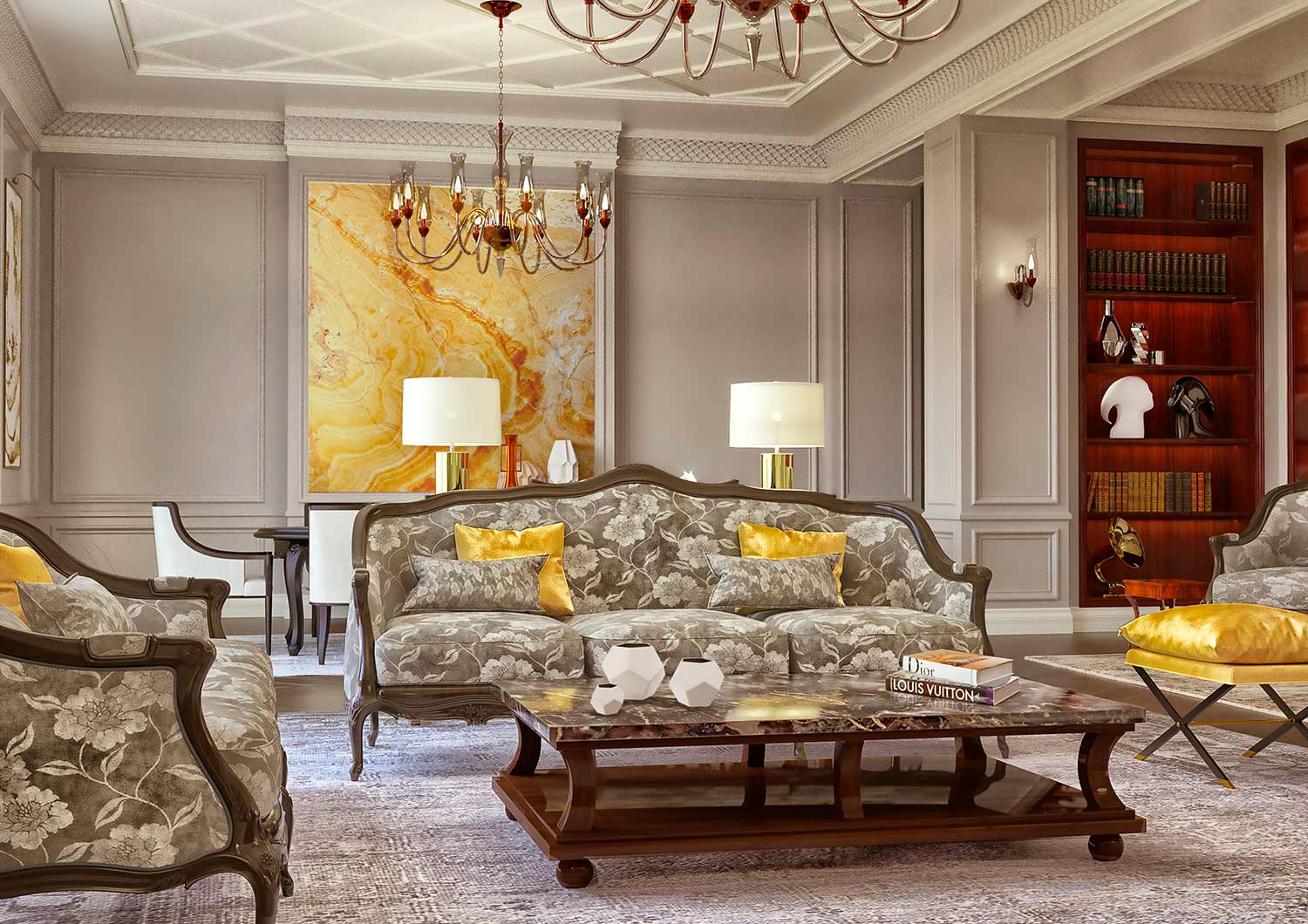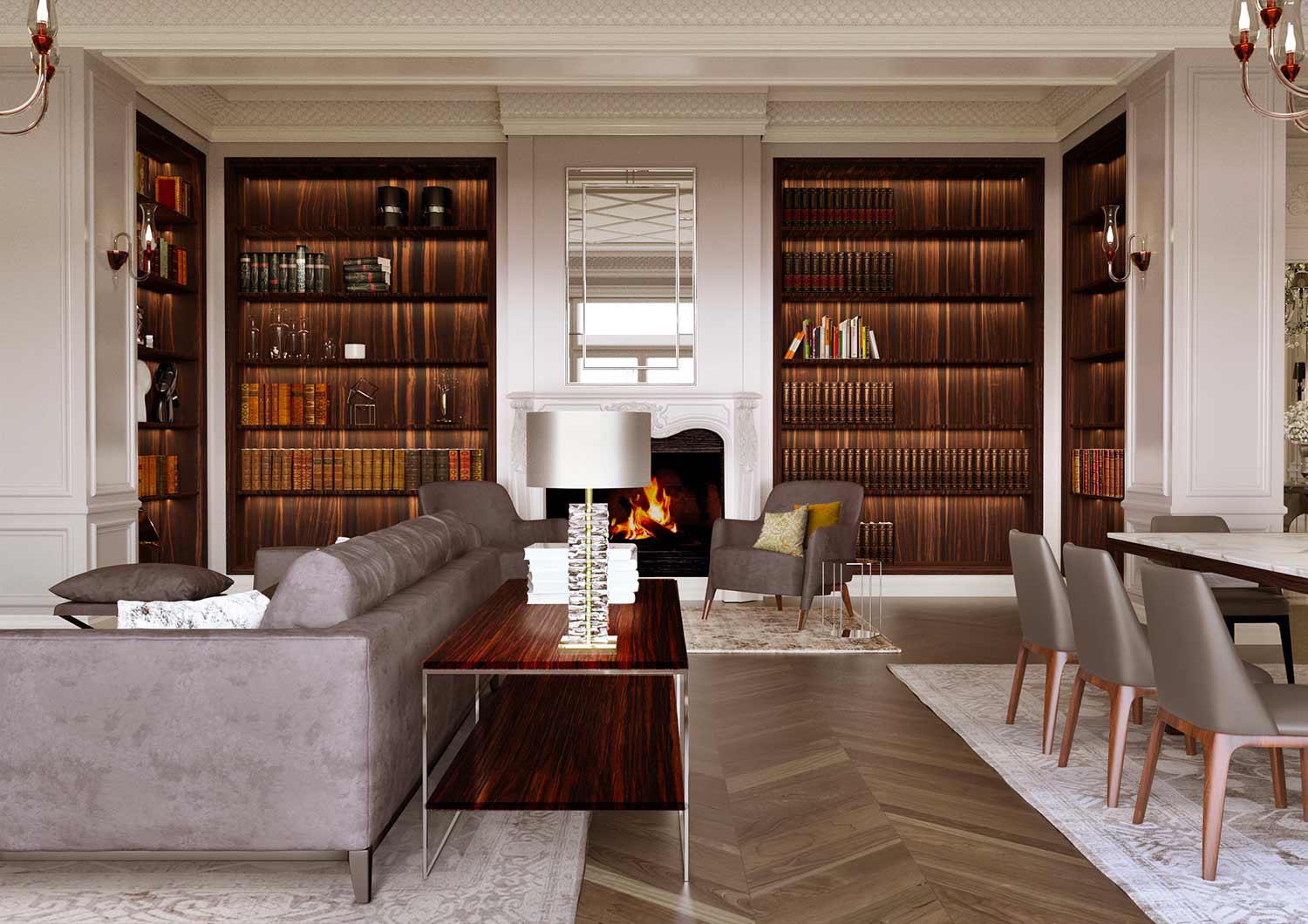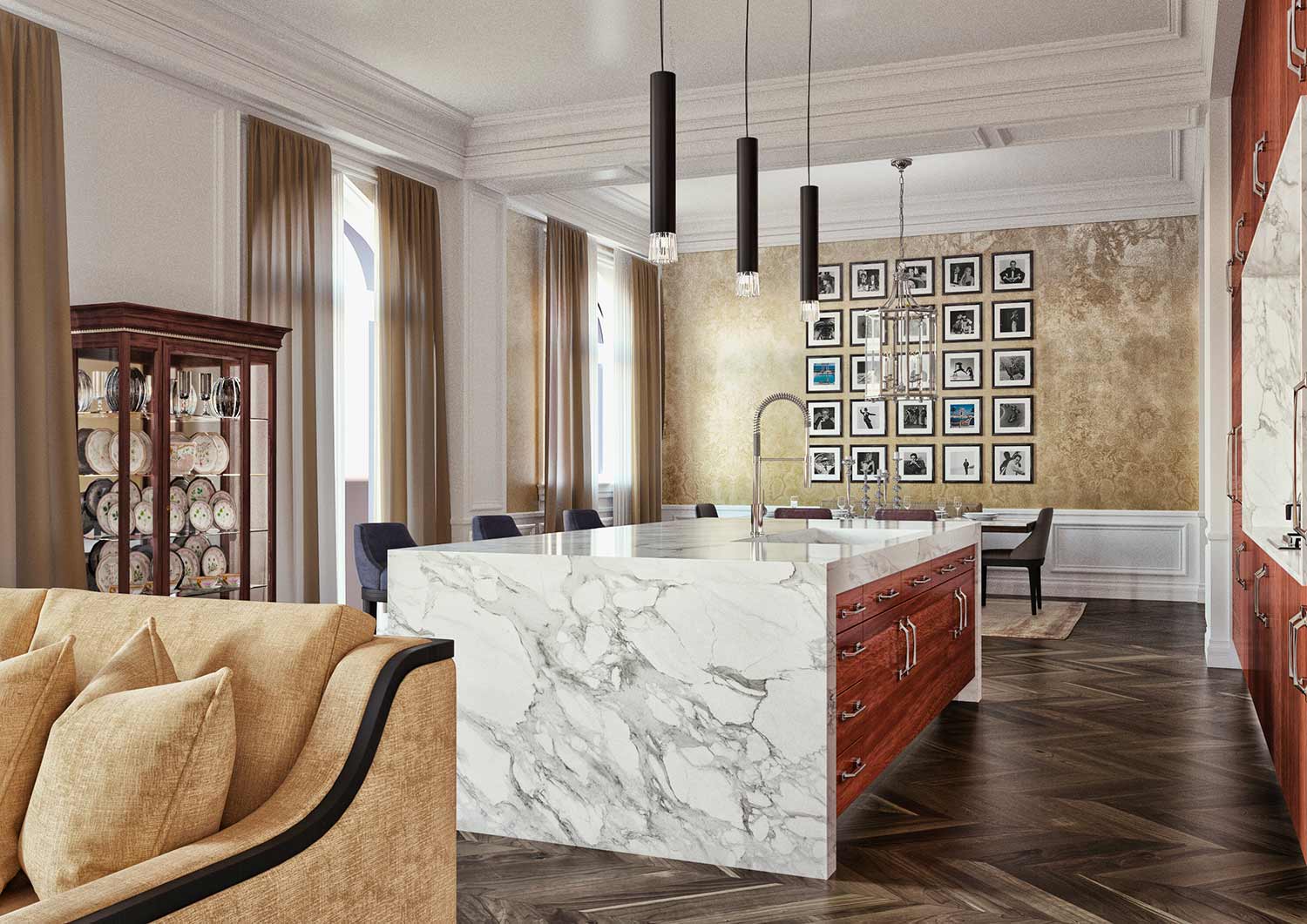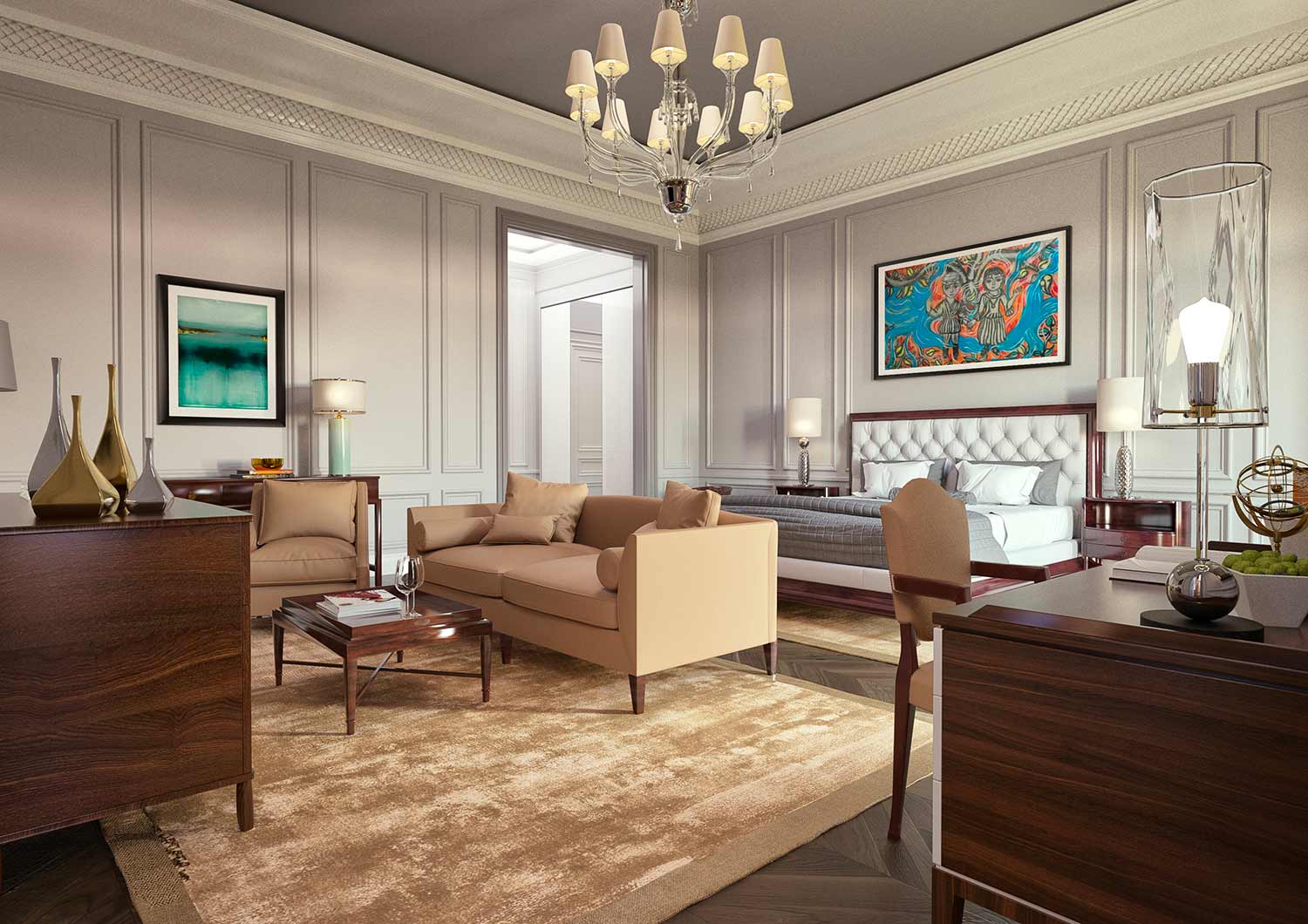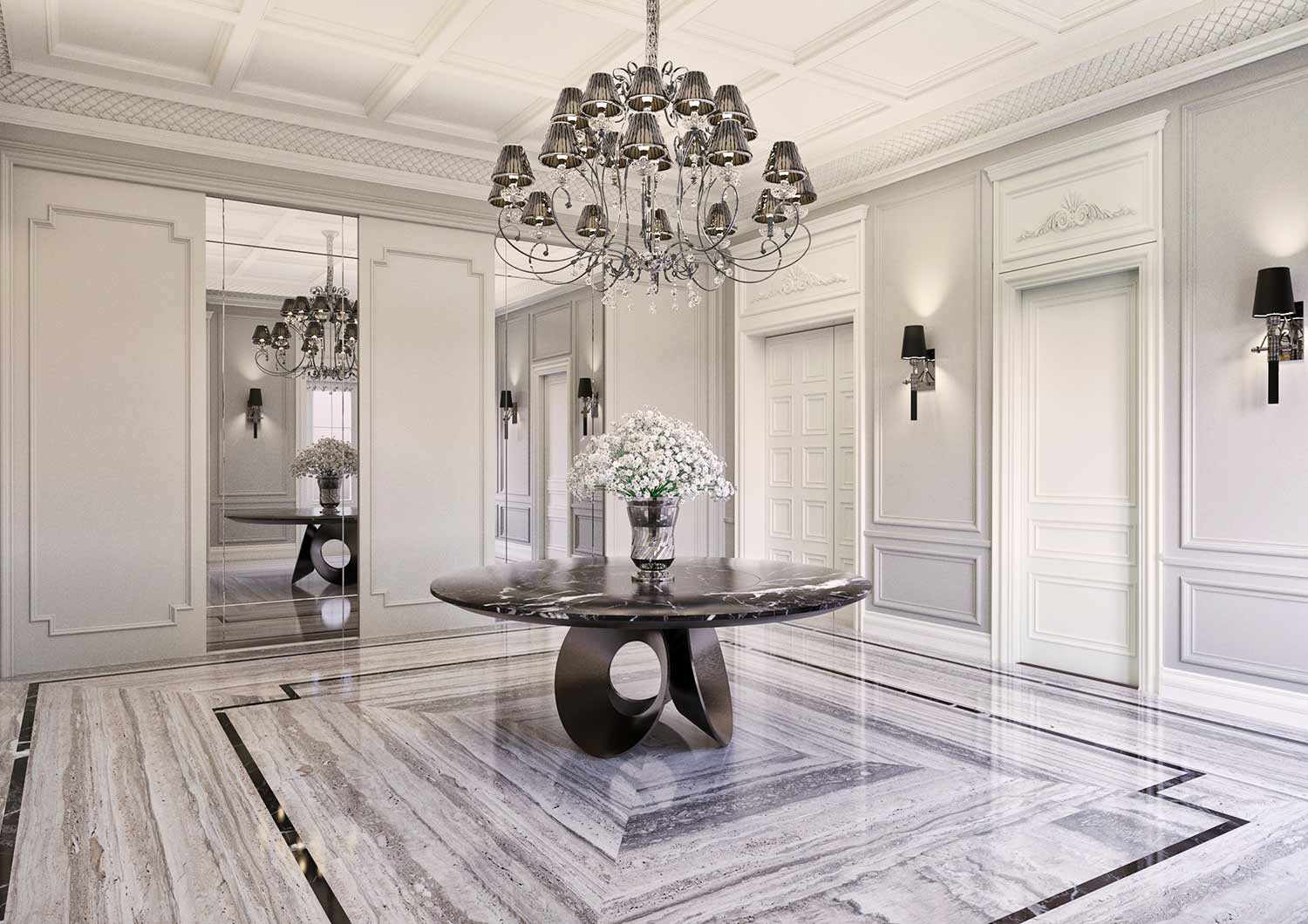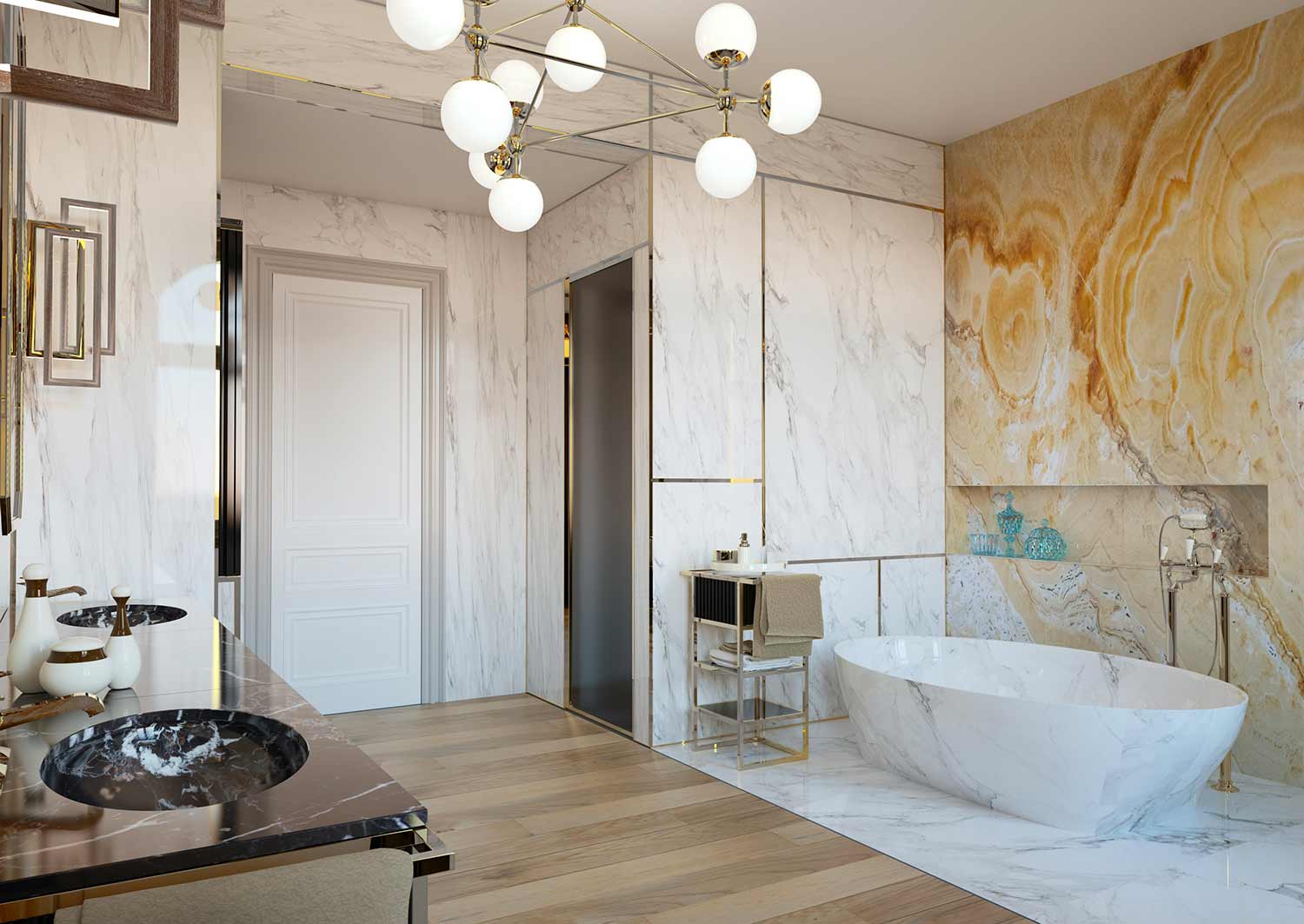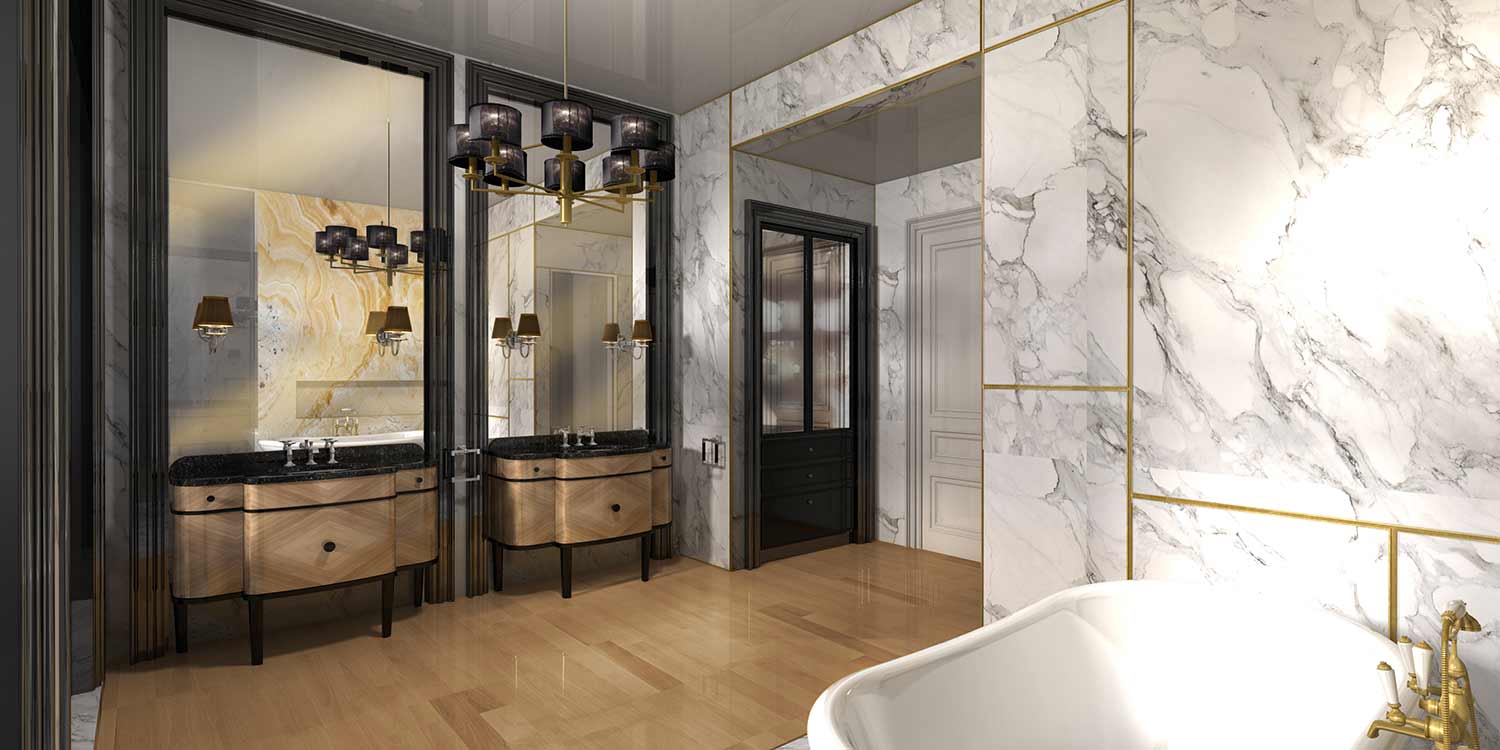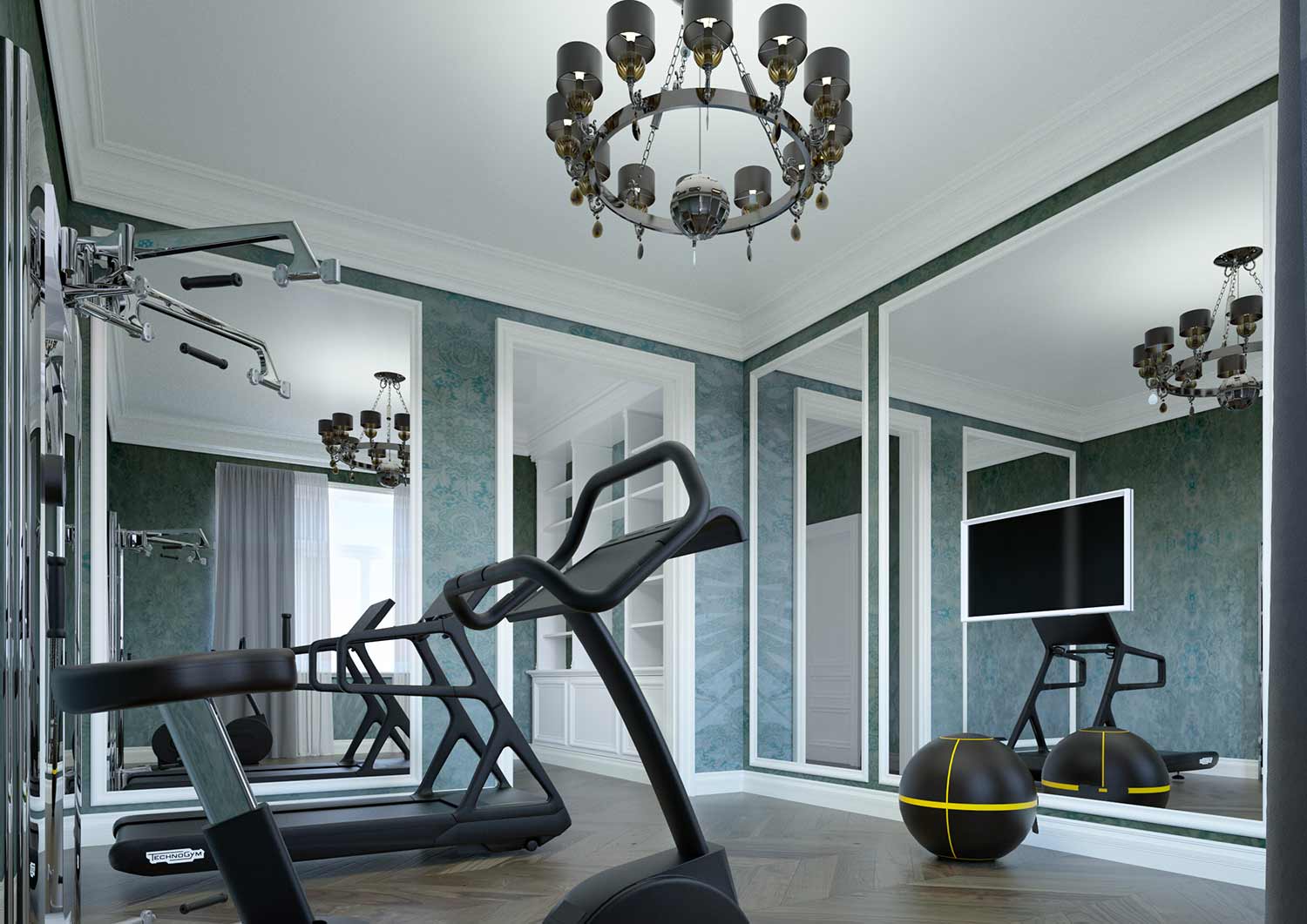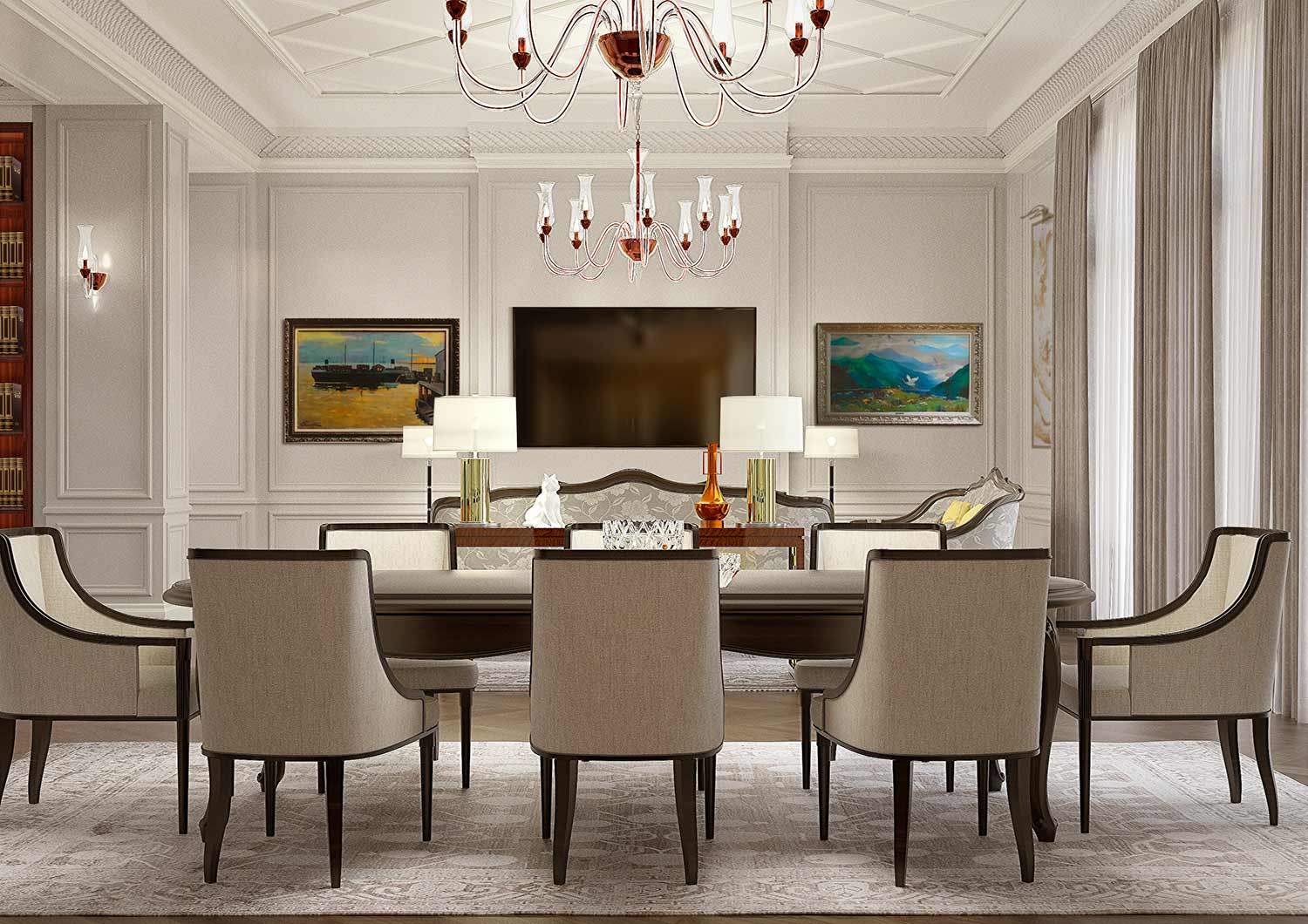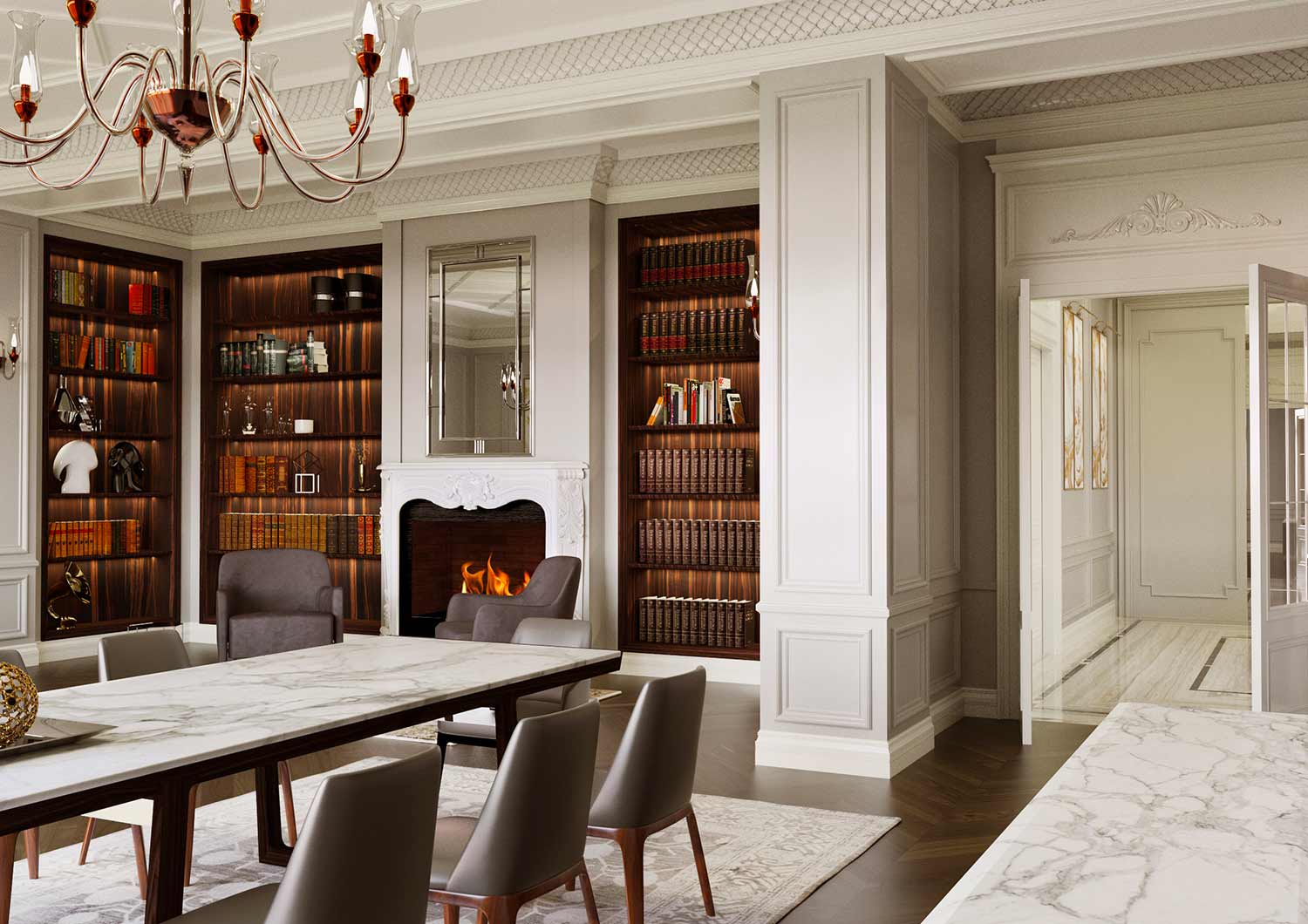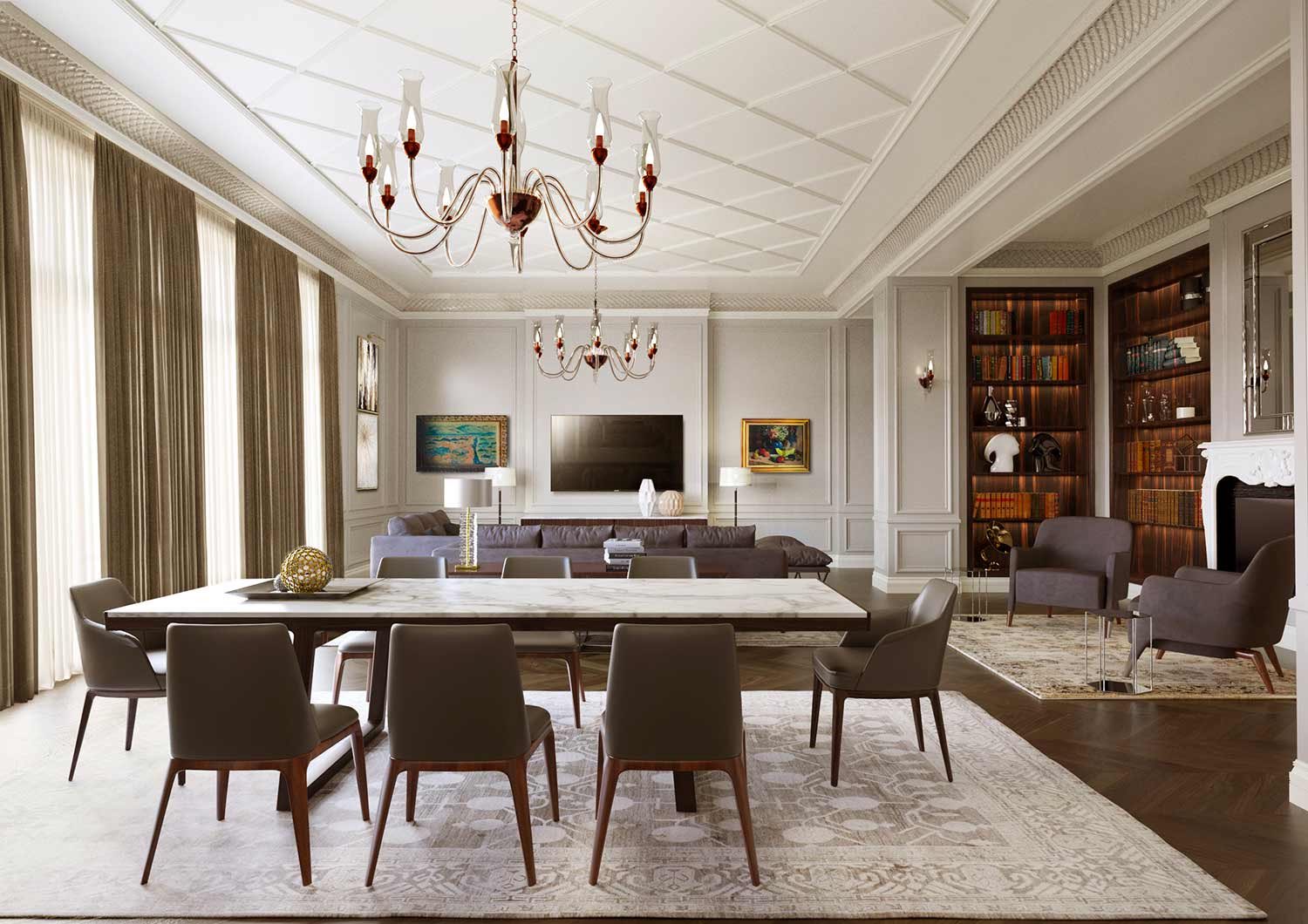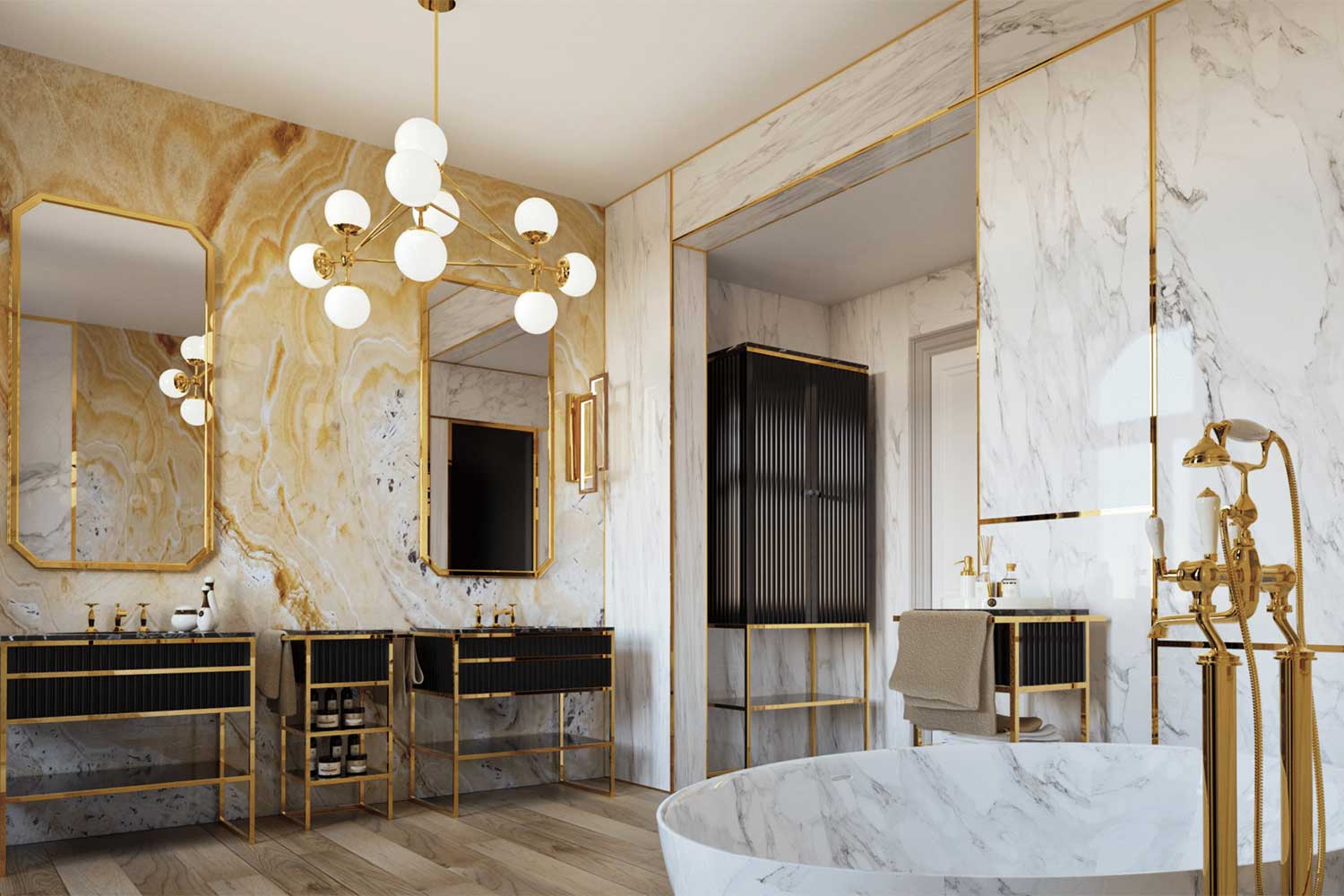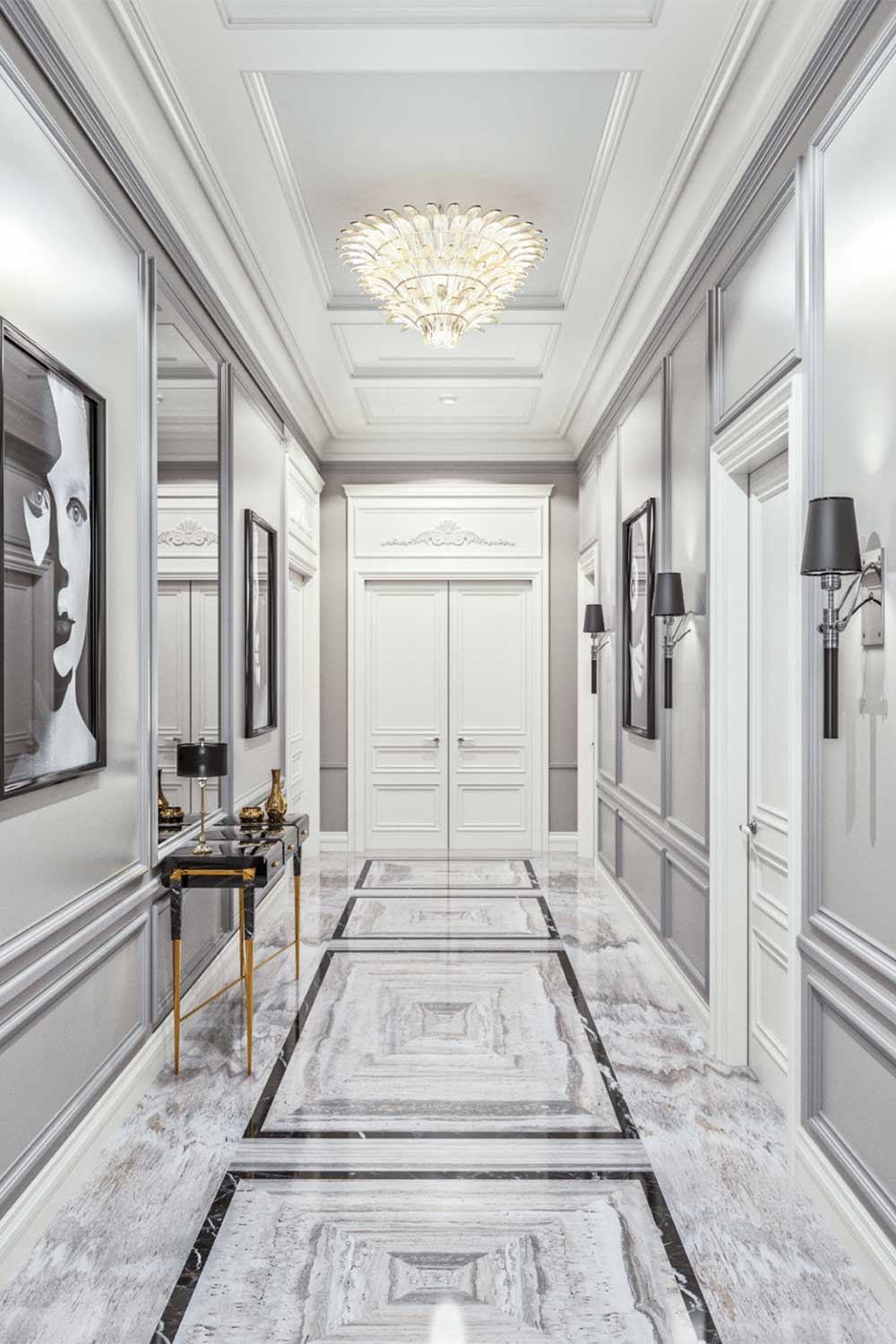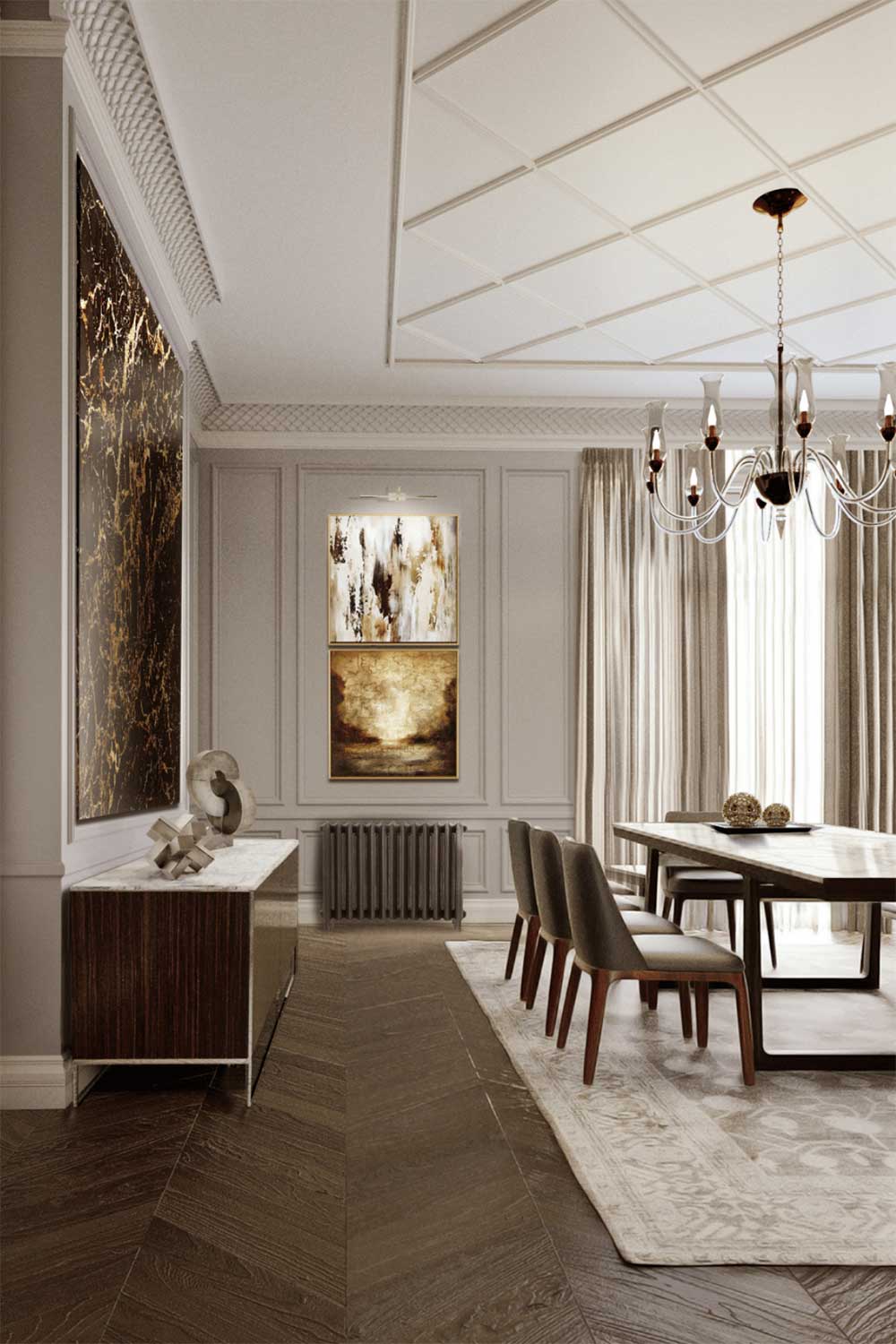 Private Luxury Apartment 02
The project is played on the duality between classic stylistic elements and contemporary touches.
The general symmetry and the paneling decorations are the basis on which contemporary furnishings, metallic elements and eclectic coatings are added from time to time.
The balance between the various instances leads to an elegant and fresh result at the same time.
Currently under construction